Maximize your philanthropic goals
Make a difference in people's lives and always be remembered for your contribution

Benefit yourself, your family and University of North Carolina with your planned gift

Help us fulfill our mission for many years and generations to come
Contact Us
University of North Carolina
140 Friday Center Drive
Chapel Hill, NC 27517
Telephone: 919-843-6780
Our Staff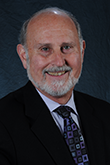 Steve Watt
Assistant Vice President of Development & Gift Planning
General Administration
140 Friday Center Drive
Chapel Hill, NC 27517
(919) 843-6780
(919) 376-8074 (mobile)
srwatt@northcarolina.edu
Steve Watt is Director of Gift Planning for the University of North Carolina General Administration. He has worked in fundraising and college/university advancement for 37 years and has specialized in planned giving since 1987.

A native of New Jersey, Steve graduated from Muskingum College (Ohio) with a degree in speech communication. He received is Master of Education degree (Higher Education Leadership) from the University of South Carolina.

During the course of his career, Steve has worked at Muskingum College, Newberry College, the University of North Carolina at Greensboro, the YMCA of Greater Winston-Salem, Guildford College, the Pitt Memorial Hospital Foundation, and for the past 10 years at North Carolina State University as Executive Director of Gift Planning.

He is past president of the North Carolina Planned Giving Council, and a member of the Council for the Advancement and Support of Education, the Wake County Estate Planning Council, and a past board member of the Financial Planning Association of the Triangle. Steve has been a frequent speaker for seminars and workshops on planned giving, including the introductory course in the Duke Certificate Program in Nonprofit Management and the Kanuga Planned Giving Conference.

Kinna N. Clark, Esq.
Associate Director of Gift Planning Services
General Administration
140 Friday Center Drive
Chapel Hill, NC 27517
(919) 843-4703
knclark@northcarolina.edu
Kinna Clark is the Associate Director of Gift Planning Services for the University of North Carolina General Administration. In her role, Kinna works with the Advancement team and the North Carolina Gift Planning, LLC to assist constituent campuses with the enhancement of their gift planning programs.

Kinna comes to UNC-GA from North Carolina Central University, where she served as the Major & Planned Gifts Officer at North Carolina Central University School of Law for two years. During her time at NCCU School of Law, she gained experience in annual, major & planned giving, grant writing, event planning, and marketing. An alumna of the UNC system, Kinna holds a bachelor's degree in Business Administration with a concentration in Management from East Carolina University and a Juris Doctorate from NCCU School of Law. She is a licensed attorney and was admitted to the North Carolina State Bar in 2014. Since being licensed, Kinna has provided pro bono legal services as a "Lawyer on the Line" volunteer attorney for Legal Aid of North Carolina.

In addition to her professional accomplishments, Kinna is a member of the NC Planned Giving Council. She volunteers on the Salvation Army Boys & Girls Club of Durham Advisory Council and Resource & Development Committee. She also serves on the Development Committee for the North Carolina Bar Association and is an active member of the NCCU School Law Alumni Association.


Thank you for reaching out to the University of North Carolina system. We are delighted that you are interested in further information. We will make every effort to respond to you in a timely manner.
Enter Your Information